Goa is one of the smallest and most beautiful states of India, situated adjacent to Maharashtra and Karnataka. Popular for its pristine beaches, the place is well known as a land of sun, sand and spices. Tourists even from abroad come here to bathe under the sun near clear sea waters.
Other than beaches Goa offers a lot more, be it natural greenery and charming homestays amidst them, waterfalls, water sports, casinos, Konkani cuisine with a touch of  Portuguese taste or some historical Churches and temples; Goa has something for everyone. One can reach Goa via air, rail or roadways. The state has its own airport, railway stations and bus stands. Some people prefer to explore Goa by booking Golden Triangle Tour with Goa where they visit Delhi, Agra and Jaipur along with Goa to discover the heritage of India along with beaches of Goa.
Few of the famous places to visit here in Goa are

Bom Jesus Basilica

It is a beautiful church built in baroque style of architecture. The Basilica is a protected monument and also included in UNESCO world heritage sites. It is the place where mortal remains of St. Francis Xavier are kept. Situated in Old Goa Bom Jesus Basilica is a must visit place for architecture lovers and devotees as well.
Calangute Beach
Calangute is one of the most crowded beaches of Goa. The chaotic flea market of the beach offering variety materials to shop and the adventurous water sports at the beach attract tourists to Calangute. The water sports here include activities like paragliding and jet skiing which are enough to give adrenaline rush to any person.
Anjuna Beach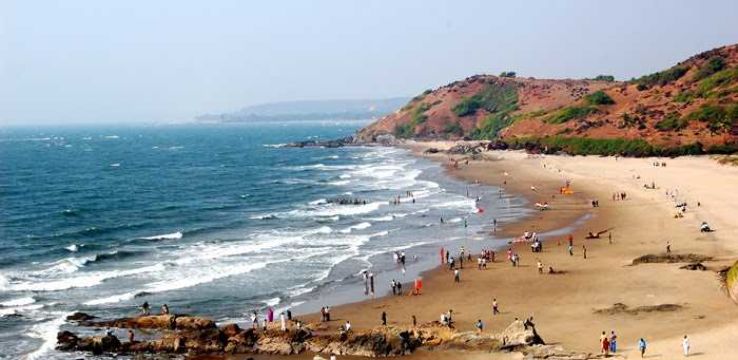 A beach of hippies, Anjuna is the most popular beach amongst foreigners. Not very much crowded, Anjuna is a rocky beach with unpredictable waves where tourists love to sit on the boulders and enjoy the huge waves.  
Aguada Fort

It is a 17-century Portuguese fort situated on Sinquerium Beach. It is a well-preserved fort, a beautiful location to spend some time trying a hand on your photography skills with a lighthouse in background. In 17th century the fort was used for supplying fresh water to the ships sailing in Arabian sea.
Spice Garden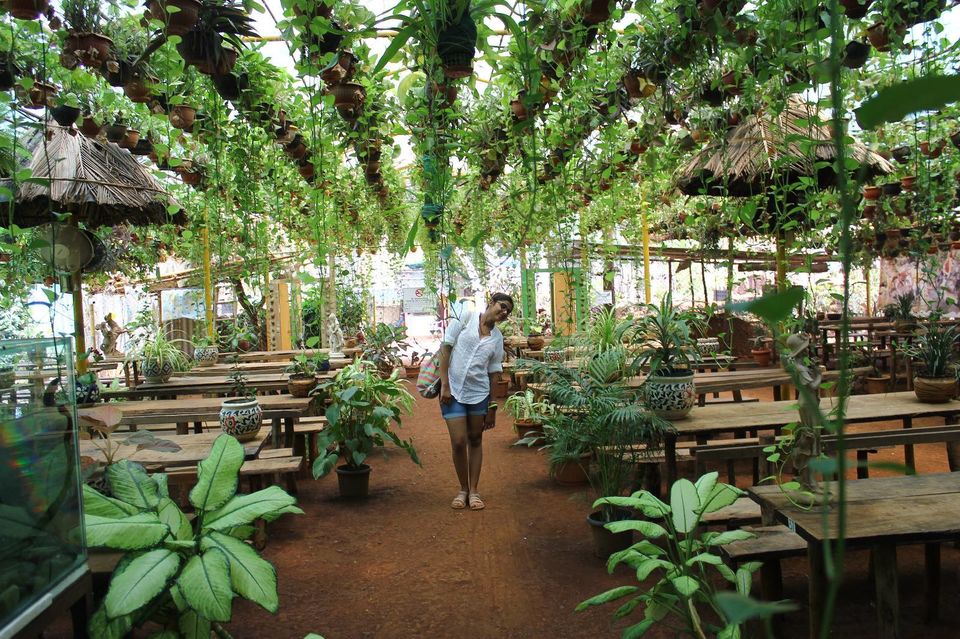 A place for nature lovers, spice garden provides tourists a insight of the garden where the spices like cardamom, clove, black pepper are grown in natural environment and with that they provide tasty local lunch, which is a must to try and gives an idea of the sumptuous Konkani flavours.
Cruise Ride in Mandovi River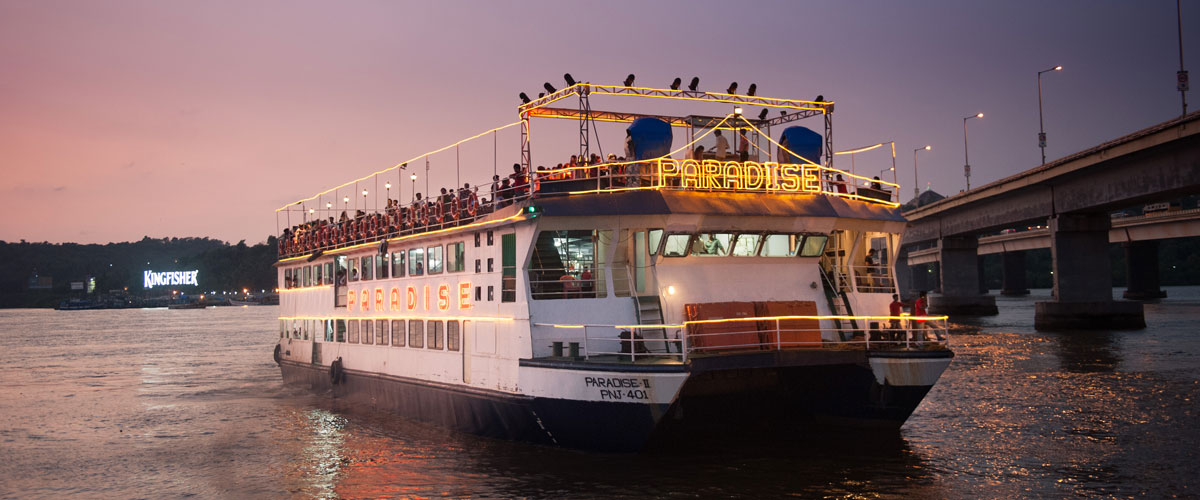 Cruise ride is an amazing experience for the tourists; these cruises are organized on Mandovi River in evening in Panjim. The cruise ride also involves dinners at the cruise with some breathtaking regional dance performances coupled with groovy music where you will also get a chance to shake a leg with the performers. Spending an evening on the decks of the boat while enjoying serene beauty of river is an out of the world experience and that's why tourists really look forward to this cruise ride.
Dudh Sagar Falls
After exploring the principle destinations what you should definitely not miss while in Goa is the Dudhsagar Falls. It is a 4 tier gigantic waterfall situated 60 km away from Panjim-the capital of Goa state.  Literally meaning flowing milk, the falls got this name as it looks milky white when flowing from the mountains of Western Ghats. One can even enjoy trekking here; Dudh Sagar is a must visit in monsoon when the water descends in full force.
Before turning on your vacation mode go through the above blog which will definitely help you in planning your itinerary for Goa with the trip planner India.