Rajasthan is a perfect destination for food lovers, history lovers, shopaholics, because the state is a home of magnificent forts, stunning palaces, alluring architectural design, warm hospitality, glorious history, traditional dresses, handicrafts, textiles, etc. Rajsathani delicacies are widely famous for the great taste of Rajasthani spices, its mouth-watering taste will surely satisfy your taste bud. The appetizing blend of flavours of the dishes will completely dissolve in your mouth within its first bite. Rajasthani dishes are inspired by the Royal Rajput Kings (mainly non-vegetarians) and majority of population is vegetarians, so you can get the both veg and non-veg dishes in Rajasthan. Here are some of the most popular Rajasthani dishes that you must try in 2019 during your Rajasthan Tour Packages.
Dal Baati Churma
The most popular Rajasthani dish, Dal Baati Churma is a must try a dish of Rajasthan. A complete meal includes dal which is the perfect blend of flavors of spices served hot with baati and churma. To have a perfect taste, dip battis into the daal and relish the flavors of the dish. You can have the best taste of the dish in Jaipur at Chokhi Dhani Village resort.
Laal Maas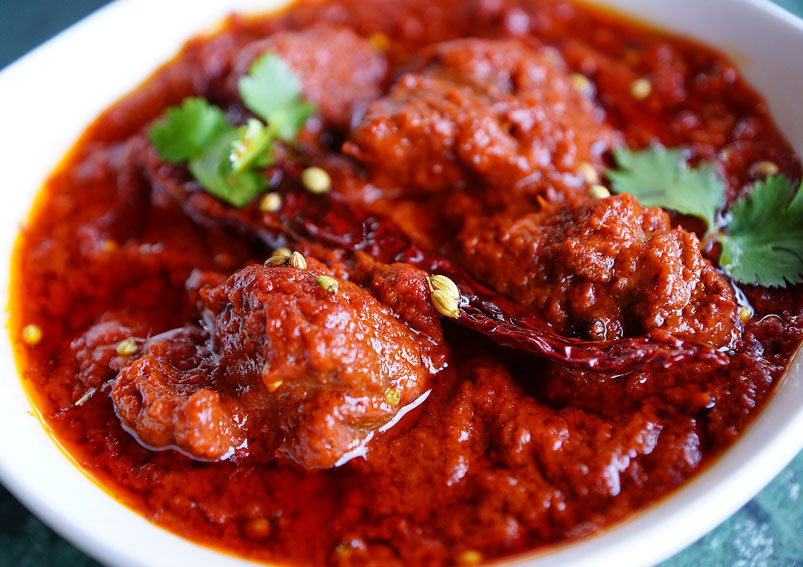 Red mutton is the most popular non-vegetarian dish of Rajasthan. The delicious and spicy laal maas is prepared in yogurt and hot spices which will surely leave you spellbound. Mutton is soaked in the tangy flavors along with ghee, adds the most wonderful taste to the dish. You can try this dish with the chapattis made of bajra, in a typical Rajasthani style.
Mohan Maas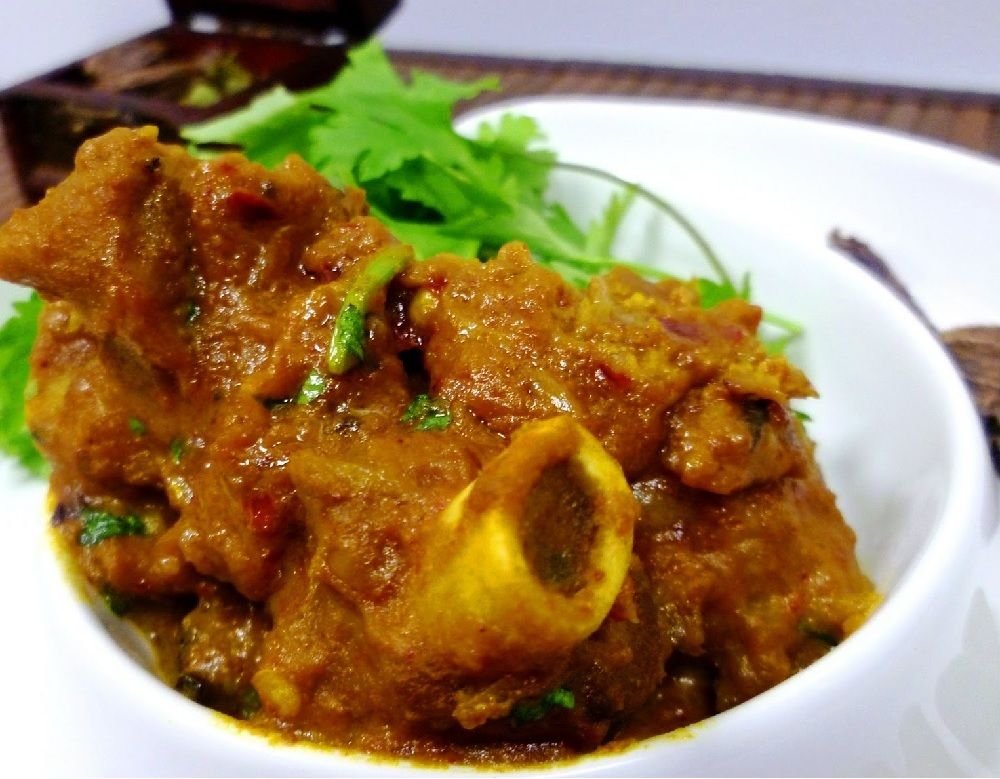 Image Source
Another non-vegetarian dish of Rajasthan which includes meat, dry fruits, milk, and spices. The rich creamy gravy enhances the taste of meat and gives a unique flavor to the dish. Pair it up with parathas or steaming hot rice and savor the mouth-watering taste of Mohan Maas.
Gatte ki Sabji  
Image source
Something delicious from vegetarians menu, Gatte ki sabji is one of the must-try delights of Rajasthan. Gatte ki sabji is made of the piquant curry of buttermilk and spices with gram flour dumplings, served hot in the plate along with chapattis gives the most delicious taste. It is one of the most popular dishes of Rajasthan which is loved by all.
Mawa Kachori
Image Source
For snacks there are various dishes to taste in Rajasthan such as pyaaz kachori, dal kachori, samosa and many more. The sweet version of kachori is mawa kachori which is the best crispy snack of Rajasthan. Mawa Kachoris of Rawat Mishthan Bhandar, Jaipur is widely famous for its delicious mouth-watering taste.
Ghewar
Image Souce
The most popular dessert of Jaipur, Ghewar gives the mouth-watering taste once entered into the mouth. This sweet dish is particularly associated with the popular Teej Festival of Rajasthan. It is prepared with all-purpose flour which is soaked in sugar syrup, before serving it is decorated with dry fruits that give the delicious taste to it.
Rajasthani delicacies will surely be pleased by every food lover. So, while discovering the wonderful landscape of the royal state in Rajasthan Tour Packages, you must try these mouth-watering delights of Rajasthan.