Hit the fireball of the sun in these summers and unwind the magical beauty of the country. India is blessed with the utmost beauty that is comprised of mountains, hills, beaches, forests, wildlife, etc that provides memorable vacations in the country. Scorch the high temperatures of summers and discover the hustle-bustle of the island-city like. The summers are arriving and you might be planning something very interesting. How about the idea of exploring India with friends or families in summers? It would be a great summer plan that will surely make your tour a memorable one in India. Here are some hand-picked destinations that are best for planning summer holidays in India 
Ladakh, an escape to nature 
image source:-  https://images.thrillophilia.com/image/upload/s–GMZWDog_–/c_fill,f_auto,fl_strip_profile,h_600,q_auto,w_975/v1/images/photos/000/029/800/original/1512035243_Ladakh-Home.jpg.jpg?1512035237
A dreamy destination, Ladakh is a hill wrap set an appealing contrast to the blue skies and lakes. Ladakh is famous for its popular Buddhist Monasteries of India that adds a vibrant hue to the peninsula. It is an ultimate getaway for friends as the town is bounded with the utmost beauty and natural ambiance.
Must visit places in Ladakh 
Hemis National Park

Khardung-La-Pass

Pangong Tso Lake

Zanskar Valley

Spituk Gompa
Nainital, the package of adventures 
image source:- https://images.thrillophilia.com/image/upload/s–EFpq2cE3–/c_fill,f_auto,fl_strip_profile,h_775,q_auto,w_1600/v1/images/photos/000/004/154/original/1467979697_nanital.jpg.jpg?1467979697
Nestled on the lap of Uttarakhand above the sea level, Nainital is the best place for a summer holiday in India. The magnificent hill station is often captured as a forestry valley located on a beautiful lake. Although the list of places to visit in Nainital is pretty long, the Naina Devi Temple and the Naini Lake attract the maximum number of visitors from all over the world.
Must visit places in Nainital 
Raj Bhavan

Naini Lake

Tiffin Top

Nainital Zoo

Naina Devi temple

Bhimtal
Khajjiar, a complete fantasy land 
image source:- https://www.unlockholidays.com/blog/wp-content/uploads/2018/07/Dalhousie.jpg
Khajjiar is a destination which is rightfully called the Switzerland of India. The town looks like a colorful saucer which is guarded by the dense forests of silver firs, oak, and devdar. A dreamy destination is a paradise of a small lake with lush green lands. Khajjiar is located near Dalhousie in order to appreciate its magical beauty you must choose a road trip to Khajjiar. It is a bulk of abandoned beauty which will surely make your tour a memorable one.
Must visit places in Khajjiar 
Khajjiar Lake

Dalhousie Khajjiar Road

Dalhousie Chamba Road

Khajji Nag Temple
Tawang, a yellow roof monastery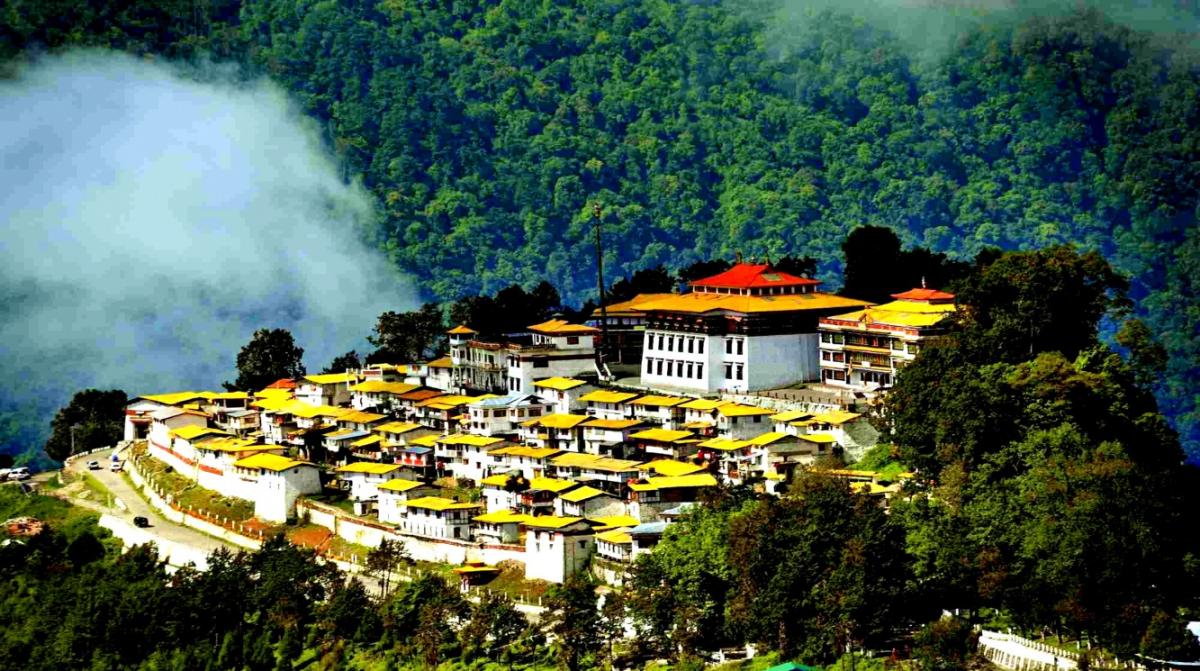 image source:- http://tibet.net/wp-content/uploads/2017/10/Tawang1.jpg
Tawang is a destination where the summers give in to the beauty of nature that cools down the sun. A small town in Arunachal Pradesh is located on the northeastern part of the country. The destination imposes 14th-century Buddhist Monastery which has been the most popular pilgrimage center of Tawang.
Must visit places in Tawang 
Tawang Monastery

Pankang Teng Tso Lake

Taktsang Gompa

Nuranang waterfalls

Gorichen Peak

Paradise Lake at sea pass
Ooty, a heavenly hill-station of South India 
image source:- https://images.thrillophilia.com/image/upload/s–i2cyNiNe–/c_fill,f_auto,fl_strip_profile,h_600,q_auto,w_975/v1/images/photos/000/032/829/original/Parsons_Valley_(Copy).jpg.jpg?1458195382
Ooty is also known as Udhgamandalam which is the capital city of Nilgiri district of South India. Ooty offers the paranormal views that soothe the eyes, mind, and soul. It is enclosed with manicured gardens, lush woodlands, shimmering lakes fringed with massive dams, and Nilgiri Mountain Railway tortuous through the hillocks that will surely leave your amazed.
Must visit places in Ooty 
Avalanche Lake

Ooty Lake

Emerald Lake

Ooty Botanical Garden

Doddabetta Park
Aforesaid is the list of 5 best summer holiday destinations in India that ensures your memorable and fascinating trip in India. For a much-needed break, you can add the above-mentioned places in your bucket list to have a great vacation in India. So, plan your Summer Holidays in India and get an escape from the heat of the sun.