Kerala is blessed with eternal beauty which lies in its beaches, waterfalls, forests, temples, historical monuments, etc. Beaches and waterfalls of Kerala are the best destinations to enjoy a picnic with families and friends. If you are on Family trip to Kerala then you must take your kids to these prominent hill stations, valleys give a soothing environment to enjoy fullest.
Ayyampuzha: Enchanting Landscape and Stunning Trekking Trails
image source:- https://www.tourmyindia.com/blog/wp-content/uploads/2019/04/Athirapally-Waterfal.jpg
Ayyampuzha is ideal for nature and adventure lovers. Boasting the beautiful sight, the place is filled with lush greenery and gurgling brooks which make it looks more beautiful like heaven. For trekkers, it is a good choice to indulge in thrilling hiking and walking tours in the Chelikandam Forest, popular tourist attraction of Athirappilly waterfalls. For kids, it would be the best opportunity to watch a variety of birds.
Main Tourist Attractions:
Oil Palm Plantations

Athirappilly Waterfalls

Chelikandam Forest

Prakriti Gramam
Things to Do:
Nature exploration

Trekking

Birdwatching
Painavu: Best for Experience Boating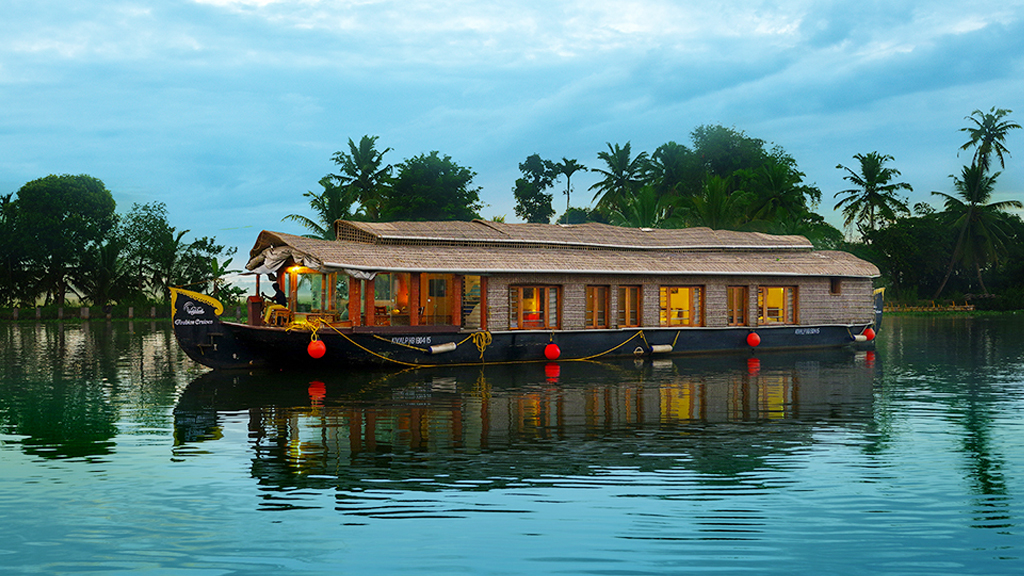 image source:- https://www.ekeralatourism.net/wp-content/uploads/2018/03/Alleppey.jpg
Painavu is a charming hill station to visit in Kerala. The hill station is one of the coolest places in Kerala.   It is blessed with abundant forests, green hills, incredible trekking trails, and tranquil atmosphere. It gives a soothing environment for families, peace seekers, and adventurers. The hill station offers an opportunity to enjoy boat ride between Cheruthoni and Kulamavu River.
Main Tourist Attractions:
Idukki Dam

Idukki Wildlife Sanctuary

Cheruthoni Dam

Kalvari Mount
Things to Do:
Trekking

Boating

Spotting a variety of wildlife

Leisure walk
Ponmudi: Scenic Hill Retreat
image source:- http://images.keralapicnicspot.com/Ponmudi-01-2.jpg
Ponmudi is an enchanting hill station in Kerala. The place offers the breathtaking sight of the mountains, lush green forests, a cascading waterfall, and ravines making it a perfect getaway for family, nature & wildlife lovers and adventure seekers. It has soothing surroundings to explore the sprawling tea gardens. Tourists can enjoy trekking and hiking at Agasthyakoodam, highest peak of Trivandrum district. Also, moving towards to Peppara Wildlife Sanctuary, visitors can spot a variety of fauna including Asian elephants, sambar, lion-tailed macaques, etc.
Main Tourist Attractions
:
Koyikkal Palace

Agasthyakoodam

Golden Valley

Peppara Wildlife Sanctuary

Meenmutty Waterfalls
Things to Do:
Sightseeing tour

Trekking

Exploring a wide variety of fauna

A leisurely picnic with your loved ones
Lakkidi: A Delight on Earth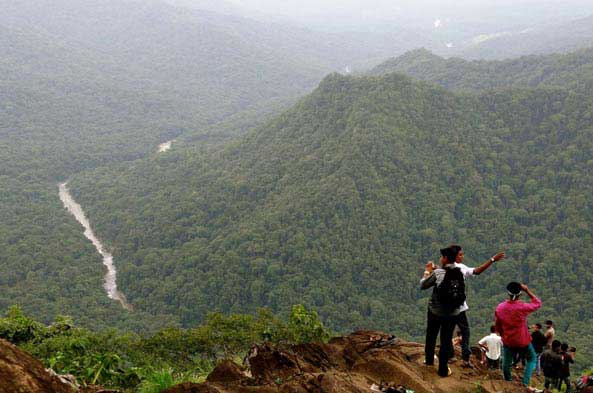 image source:- http://www.sunrisevalleywayanad.com/img/location/sunrisevalley-view-point.jpg
Lakkidi is situated in Wayanad district, which is full of lofty green mountains and a serene environment. It is a small hill station that allows tourists to explore the entire place on foot and lose themselves in the exhilarating sceneries all around. Tourist can take a short drive away from Wayanad through serpentine roads and exhilarating hairpin bends. Amongst the top attractions of Lakkidi are Pookode Lake, Vellarimala Range, and the interesting Chain tree, all of which can be explored while you take a relaxing stroll in this beautiful hill station of Kerala.
Main Tourist Attractions:
Pookode Lake

Vellarimala Range

Chain Tree
Things to Do:
A fun-ride from Wayanad to Lakkidi

A leisure walk

Sit and relax near the Pookode Lake
Nelliyampathy: A Land With Breaktaking Views
image source:- http://images.keralapicnicspot.com/sithar-kundu-view-point.jpg
Nelliyampathy gives an opportunity to relax and revitalize away from the bawl of other popular hill station.  You will get a relish view of the widespread paddy fields, tea, coffee, cardamom as well as the orange plantation. You can spend excellence time with your family in beautiful picnic spots like Pothundy Dam and Padagiri.
Main Tourist Attractions:
Nelliyampathy Hills

Pothundy Dam

Parambikulam Wildlife Sanctuary

Padagiri

Palagapandi Tea Estate

Nemmara Village
Things to Do:
Boating in the Pothundy Dam

Trekking

Indulge in a picnic with friends and family

Explore tea and coffee plantations and orange orchards
Aforesaid are the best places to go and have fun with families and friends. Kerala is a perfect paradise for families, nature lovers, wildlife buffs, bird watchers. One must visit such destination of Kerala in their life span. Kerela is much more than the above-discussed destinations.